Smartfan Final Conference on Smart and intelligent composite structures for innovative industrial applications
8 – 9 December 2021
Participate virtually or in-person at : Lavrion Technological Cultural Park , Attica (Greece)
The SMARTFAN conference aims to proclaim knowledge and share new ideas among academic scientists, researchers, engineers and other stakeholders from research area of nanotechnology and composite materials.
Why participating: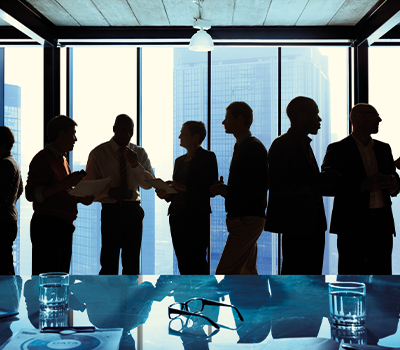 Meet people from around the world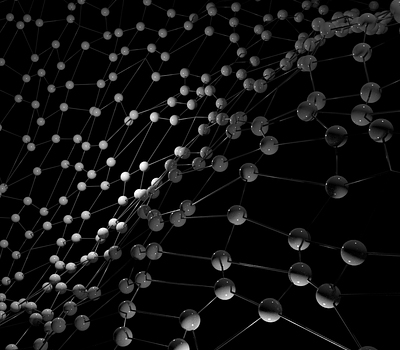 Learn about Nanomaterials & Nanotechnology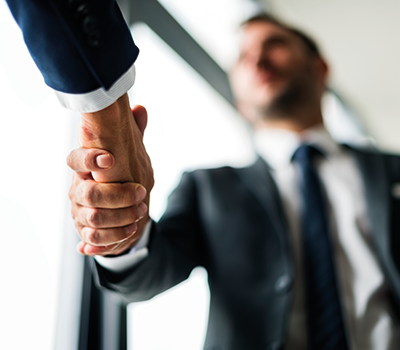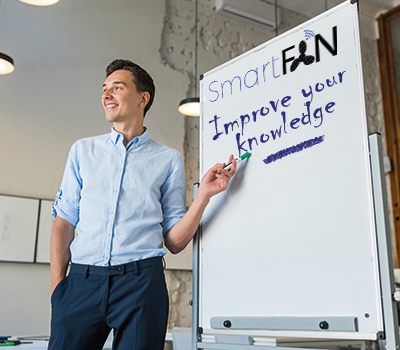 In the same venue, on Friday 10th December 2021, the Workshop for the Open Access Smartfan 3D Printing Pilot Line will take place.
Agenda
TIME | CET+1 (Athens)
---
9:00-9:30 > Welcome & Registration
Prof. Ioannis Chatjigeorgiou, NTUA's Vice Rector
Prof. Costas Charitidis, SMARTFAN's Coordinator
---
9:30-11:00 > Topic: Integrating smart functionalities to composite structures: From Nanomaterials to AI applications
Chair: Dr. Elias Koumoulos
KeyNote Presentation (30 min): Design of Multi-Material Structures with Advanced Functionalities | Dr. Ing. Angelos Filippatos (physical);
Hybrid multi-scale and data-driven models for designing the smart properties of nanocomposite materials (30 min) | Prof. Matteo Fasano (physical);
Application of IoT, Artificial Intelligence and edge computing for composites (30 min), Mr. Francesco Belloni (physical).
---
11:00-11:30 > Coffee Break
---
11:30-12:30 > Topic: Advanced Characterisation Τechniques for Composites Structures
Chair: Dr. Angelos Filippatos 
Characterisation of Smart Composites via Instrumental Nanoindentation Technique (20 min), Dr. Zhenxue Zhang (physical);
Raman as an online technique for quality control (20 min), Prof. Alberto Tagliaferro (digital);
Spectroscopic evaluation of interface quality of modified fibrous composites at early (pre-fabrication) stage (20 min), Dr. Nikos Koutroumanis (physical).
---
12:30-13:00 > Poster Session
---
13:00-14:00 > Light Lunch
---
14:00-15:00 > Topic: Durability assessment of smart composite structures
Chair: Dr. Angelos Filippatos
Durability and lifetime prediction of fibre-reinforced polymer composites (20 min), Prof. Sotirios Grammatikos (digital)
Durability of shape memory polymer composite laminates under thermo-mechanical cycling (20 min), Prof. Fabrizio Quadrini (physical);
Use of electron emission signal to determine material endurance (20 min), Ms. Sanda Kronberga (digital).
---
15:00-15:30 > Coffee Break/ Poster session
---
15:30-17:30 >Special Session COST EsSENce Action
Topic: High-performance Carbon-based composites with Smart properties for Advanced Sensing Applications
Chair: Prof. Evangelia Pavlatou
KeyNote Presentation: Geometric features of carbon-based nanomaterials for advanced sensing in composites (30 min), Dr. Raquel M. Santos (physical);
EsSENce Virtual Mobility, Ms. Despoina Batsouli (digital);
STSMs Presentations (digital).
---
17:30 – 18:30 > Topic: Recycling Approaches of composites
Chair: Dr. Kate Trompeta
Vitrimers from engineering thermoplastics: an answer to polymer performance and recyclability challenges (20 min), Mr. Christos Panagiotopoulos (physical);
Investigation of carbon fibres reclamation by pyrolysis process for their reuse potential in high-performance applications (20 min), Ms. Stefania Termine (physical);
Carbon Fibre Reinforced Plastics waste treatment: Recycling, energy recovery and environmental impacts through Life Cycle Assessment (20 min), Ms. Vasiliki Stergiou (physical).
---
18:30 > Tour in Lavrion
---
19:30 > Gala Dinner in LTCP
TIME | CET+1 (Athens)
---
9:00-9:30 > Welcome & Registration
Prof. Costas Charitidis, SMARTFAN's Coordinator
---
9:30-10:20 >Topic: Advanced Additive Manufacturing Technologies for Composites Manufacturing
Chair: Prof. Andreas Benardos
KeyNote Presentation (30 min): Process design for advanced extrusion based additive manufacturing applications, Prof. Ludwig Cardon (physical);
CFIP technology: a new approach for manufacturing continuous carbon fibre reinforced structures by 3D printing (20 min), Marc Crescenti (digital)
---
10:20-11:20 > Topic: Tools for ensuring Circularity and Safety of composite structures
Chair: Prof. Stamatina Vouyiouka
ECO-CLIP: circular economy from factory waste material towards aircraft structural components (20 min), Dr. Elena Rodríguez-Senín (physical);
LCA, LCC & (nano)Safety as a decision support tool in nanocomposite material additive manufacturing sector (20 min), Dr. Foteini Petrakli (physical);
FFF 3D printing: Quantification of exposure hazards and development of a safety-oriented web application (20 min), Mr. Stratos Saliakas (physical).
---
11:20-11:30 > Coffee Break
---
11:30-13:30 > Visit to the Archaeological Museum of Lavrion
---
13:30-14:30 > Light Lunch/ Poster Session
---
14:30-15:30 >Topic: Carbon-based nanomaterials for sensing and energy applications
Chairs: Prof. Kostas Kordatos, Dr. Agustin Chiminelli
Playing with 1D and 2D materials: applications for sensors, Energy, EMI, Memories and Thermoelectricity (20 min), Dr. Paolo Bondavalli (physical);
RGO and CNT based supercapacitors characterization (20 min), Dr. Fernando Arteche (digital);
Biochar Applications (20min), Dr. Mauro Giorcelli (digital).
---
15:00-15:30 > Coffee Break
---
15:30-16:30 > Topic: Novel Carbon Fiber Treatments
Chair: Dr. Tatjana Kosanovic
Ready-to-use recycled carbon fibers decorated with magnetic nanoparticles: combination between recycling and functionalization using supercritical fluid chemistry (30 min), Dr. Sophie Martin (physical);
Improvement of the compatibility and recyclability of carbon fiber reinforced thermoplastics (30 min), Ms. Ruth Garcia (digital).
---
16:30 – 17:10 > Topic: Iron-based nanoparticles in smart composite applications
Chair: Prof. Fabrizio Quadrini
Distinctive morphologies of iron-based composites prepared mechanochemically: opportunities for smart applications (20 min), Dr. Soliman Mohamed (digital);
Inductive thermal effect on thermoplastic nanocomposites with magnetic nanoparticles for self-healing, bonding and debonding on demand applications (20 min), Dr. Maria Kanidi (physical).
---
17:10 – 17:30 > Closing of 2nd Day
TIME | CET+1 (Athens)
---
9:00-9:30 > Welcome & Registration
---
9:30-10:00 > Introduction Session
Introduction to the event Prof. Dimitrios Kaliampakos (LTCP);
SMARTFAN Project Description Prof. Costas Charitidis, Dr. Tatjana Kosanovic (NTUA).
---
10:00-10:30 > Presentation of SMARTFAN's 3D Printing Open Access Pilot Line | Dr. Kate Trompeta (NTUA), Mrs Eleni Gkartzou (BIOG3D)
3D Scanning
FFF 3D printing
Continuous CF 3D printing
Characterisation of printed structures
---
10:30-11:00 > Coffee Break
---
11:00-13:00 >Special Lecture Session: Advanced Materials & 3D Printing, AM Technologies & Trends, Special Applications of 3D Printing
3D printing filaments with advanced functionalities: Dr-ing. Teddy Fournier (CANOE);
From the nano-modified filament to the product: effect of 3D printing in the final materials properties: Dr. Agustin Chiminelli (ITA);
3D printing for prototyping: Mrs. Francesca Ravanelli (ELICA);
AM in the racing car sector: Design & Applications: Dr. Francesco Panozzo (DAL);
Exposure Control in 3D printing: Ensuring proper respirator selection and use: Mr. Ioannis Kokkinopoulos (IRES).
---
13:00-14:00 > Light Lunch
---
14:00-16:00 > Networking Session: Transferring Smartfan's Results to the Industry
Horizon Europe priorities for Digital, Industry, Climate and Mobility: Mr. Massimo Rinaldi (WH);
Demonstration of the SMARTFAN's 3D Printing Pilot Line (in groups)
Networking/Survey for Potential Services in the open-access 3D printing pilot line employing smart (nano)enhanced filaments
---
16:00 > Closing of 3rd Day
Selected works will be submitted as a full paper in the following special issues of peer-reviewed journals:
Journal of Composites Science: Special Issue on Multifunctional composite structures. Papers from the conference will be accepted with a discount rate of 60%! Two (2) full waivers will be applied for selected papers.

Polymers Journal (IF: 4.329) Special Issue on Development in Fiber-reinforced Polymer Composites
Call for Contributions:
During the registration period, prospective authors are kindly invited to contribute to and help shape the conference through submissions of their research abstracts.  Before submitting abstracts, researchers are encouraged to examine the Topics to identify the ones that most closely reflect the emphasis of their work.
Presentations duration: 15 minutes presentation, 5 minutes discussion
Deadlines:
If the abstract (it should be in pdf format, Download the Abstract Template) is accepted, both academic and industry-based researchers are cordially encouraged for presentation at the conference to describe their work in all areas of Nanotechnology and Composites.
For those attending as participants the registration deadline is on November 30th.
Abstract submission: 10/11/2021
Abstract feedback: 10/11/2021
Registration submission: 30/11/2021
Main conference: 08 – 09/12/2021
For in-person participation, after you receive your positive abstract feedback, please fill out the content of the poster and send it to the organizer (Download the Poster Template) 
Guidelines for poster presentations:
SICS 2021 presenters will be exhibiting their posters on Wednesday, December 8, and Thursday, December 9, during the Coffee and Lunch Breaks, as per the Conference Programme.
Exhibits should be set up during the Registration Time (9.00-9.30) the first day (Dec 8) in the designated area as per the Conference Programme and should be removed after the end of the Conference (Dec 9, afternoon). Dedicated assistants will be available for help in the poster area on both days.
Posters size should be A0 (841 x 1188 mm) or (33-1/8 x 46-13/16 in), to fit on the boards. Posters can be stuck with blue tack or double-sided sellotape.
TYPE and TEXT
Posters should include a title, name and affiliation of the presenter(s) labelled on the top of the poster space.
Section Headings should be at least 32 pt., bold preferred. Avoid using all capital letters. Use bulleted lists where possible instead of paragraphs. You can use italics instead of underlining, or black lettering.
ILLUSTRATIONS
Use photos, diagrams, graphs or any other artwork as a focal point to attract attention and these should be easily visible from a distance.
Try to make all illustrations (charts, pies, graphs, etc.) into bold graphic display where text is minimized and symbols are maximized.
Deadline:
All posters should be sent to the Organiser (smartfanproject@gmail.com) in .ppt/.pptx format by Monday, 29th of November, to be uploaded in the online Session.
MORE INFO
>Registration is FREE
Scientific Committee:
Prof. Costas Charitidis
---
Prof. Evangellia Pavlatou
---
Prof. Loukas Zoumboulakis
---
Prof. Kostas Kordatos
---
Ass.Prof. Matina Vougiouka
---